The GKA Kite World Tour is in Sotavento, Fuerteventura, this week for the fourth GKA Freestyle World Cup stop of the season.
22 men and 12 women registered for the event this morning at the Rene Egli Watersports centre, and there's a host of riders in the ranks who are out to unseat current tour leaders Carlos Mario and Mikaili Sol when the main event begins.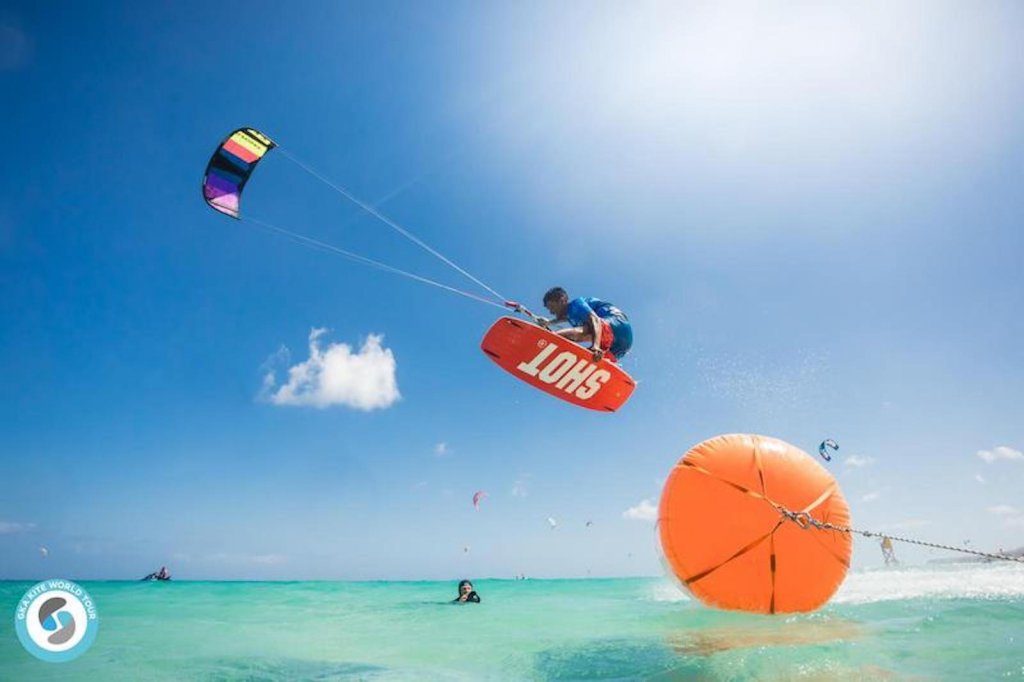 In the men's division, Carlos remains unbeaten this season but challenging conditions at the last two freestyle events haven't enabled the men's division to complete a final, so he retains the lead by default.
That means Maxime Chabloz, who came painfully close to beating Carlos in the only completed final of the season at Leucate in round one, is just 33 points behind and well within striking distance. Highly on form Italian charger Gianmara Coccoluto looks odds-on for an event win this season and isn't far away in third, and there's a tight points margin between him and Liam Whaley in fourth too.
Any one of these riders could make like hard for Mario here in Fuerte!
In the women's division, Mikaili has a bigger lead on points having been in two finals this season (one of which she won at the GKA Gran Canaria) but fellow Brazilian Bruna Kajiya and Pippa van Iersel from the Netherlands are on her tail.
Mikaili may look hard to beat, but she hasn't had her customary clean sweep of victories so far this year so her first place position is by no means unassailable.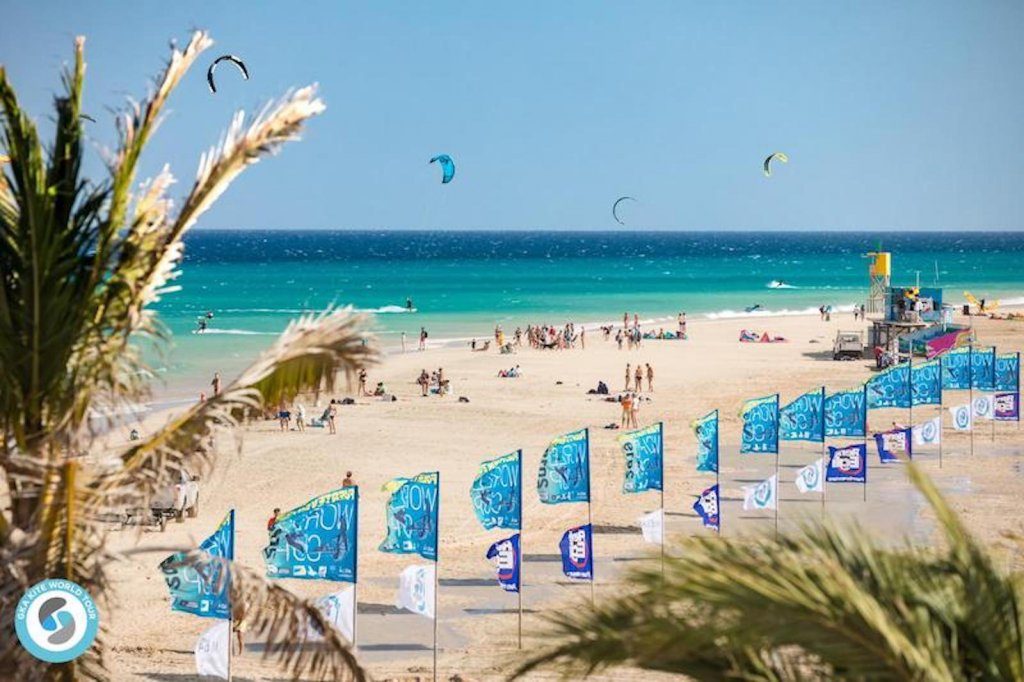 So, that means we're in for a potentially pivotal week here at Playa de Sotavento, with two big double events still to come in Mauritius and Dakhla, plus Brazil still potentially in the calendar at the end of the season.
There's a plentiful supply of wind on the forecast and the main event's set to start tomorrow at 10:30 GMT.
The event will STREAMED LIVE from round three onwards, so keep an eye on the official event page for that. You'll also be able to find daily videos and behind-the-scenes imagery there.
You can also follow the action on social media!
Catch up on yesterday's action from the warm-up sesh below.
Report: Matt Pearce / All photos: Svetlana Romantsova 
Fuente: https://www.gkakiteworldtour.com/gka-fuerteventura-registration-day/