No-one can guarantee wind or waves, but for 2020, we can give you the right tools to make sure that when they do show up, you'll have the perfect session time after time. Whether you are looking to switch from a twin tip to a surf board or a foil board, need something high performance or just a killer board that can do it all, we got you covered.
THERE´S NO SUCH THING AS STICKING TO ONE STYLE
Are you going to be predominantly learning freestyle tricks in shallow water and doing a bit of freeriding with just occasional surfing on smaller waves, or is your goal to surf bigger and faster waves like e.g. One Eye in Mauritius. You don't need to stick to one style. Most of our Duotone boards can be used in a range of different conditions. Just use the "Style finder" on our surfboard overview page to find the perfect Duotone board for you.
ENVIRONMENTAL AWARENESS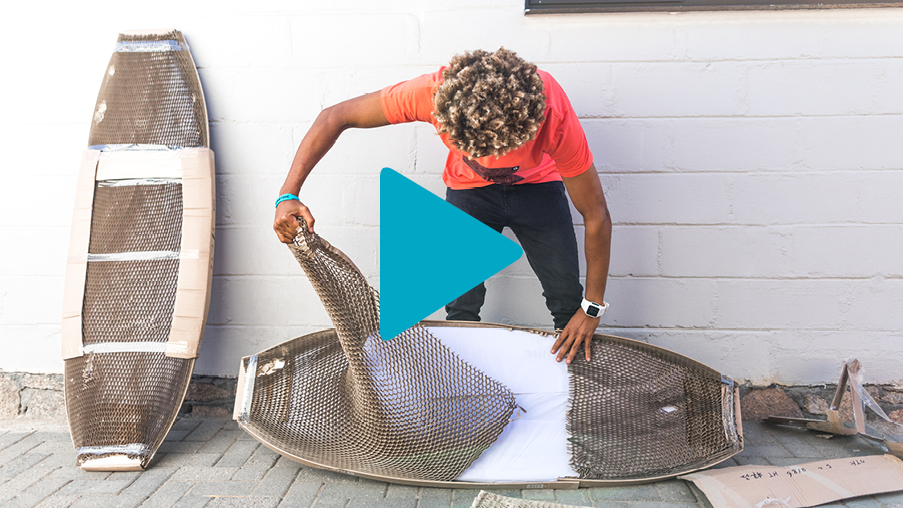 This year we introduce ournew packaging, Flexi-Hex. A clever, hexagonal cellular design made out of cardboard that is reusable, strong and if carefully unpacked, Flexi Hex can be used as protection for a couple of times travelling. We are proud to say that our 2020 surfboard packaging contains zero plastic of any kind and is 100% recyclable.
BEHIND THE DESIGN WITH SKY SOLBACH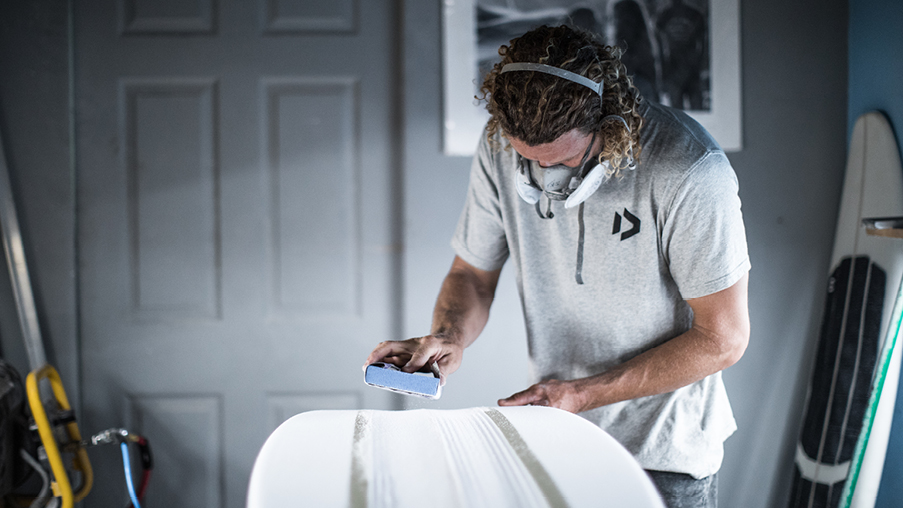 Sky Solbach takes us through what's new for the 2020 Duotone Surfboard line. From new sizes, lighter materials, durable constructions, refined deck and fresh shapes, the range spans from our strapless freestyle to light wind surfing, big waves charging and everything in between
WHICH SURFBOARD FUELS THE PASSION TO RIDE?
The passion and precision poured into this years' line of kite-surf boards by Sky Solbach has got our wave riders chomping at the bit and beyond stoked. Currently out in Mauritius and charging hard, we wanted their thoughts on the boards. Six phone calls later, all of them filled with excitement for the range, we can finally share what these absolute shredders had to say.
CONSTRUCTIONS
The Light Team Construction is a very lightweight technique that uses a combination of materials such as carbon and bamboo to create the typical surfboard feel of a custom board while also being exceptionally robust and durable.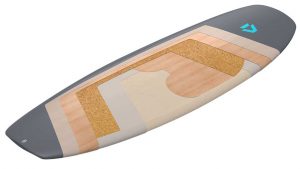 The Classic Construction is a slightly heavier and more rigid construction that is tremendously robust and resilient.
Fuente: www.duotonesports.com